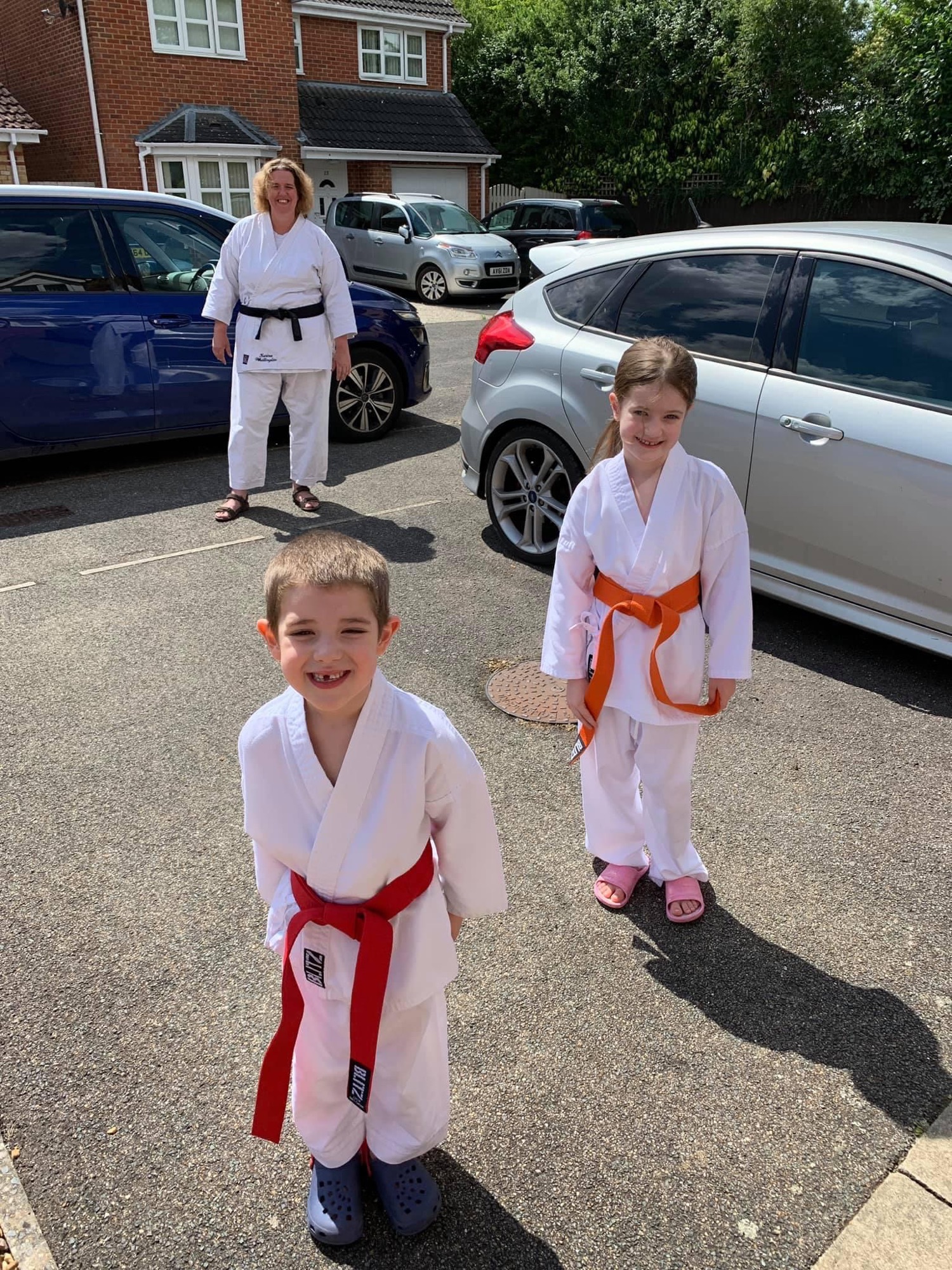 When lockdown hit our Country in March 2020 we had to find new ways to do everything. During that time sensei Karina set up classes on Zoom, running 5 classes a week as well as some fun quizzes and scavenger hunt sessions. This was a difficult time for most people to adjust too. We had some non karate sessions on zoom too, where all students could get togetehr with sensei and chat about what they'd been doing in lockdown and how things were going. we're not just a Karate Academy, we're a family!
We supported the students as much as we could and even did some zoom 1-1 gradings with sensei doing a door step delivery presentation of the belts and certificates for the students who were successful. later as lockdown was eased we did a few out door gradings for 2-3 people.
During lockdown many students continued training on zoom but the training changed. It became a time for us to connect and help each other in the isolating times we found ourselves in.